4.9 star rating
23 Reviews
Todd C
Review by Todd C. on 7 Mar 2020
review stating Todd C
The Mantle Mount works perfectly for our situation
Nice option
Review by James D. on 7 Mar 2020
review stating Nice option
Looks very good and paintable.
Good product but unnecessary for my setup
Review by Tim C. on 3 Jan 2020
review stating Good product but unnecessary for my setup
My TV covers the mount so the covers aren't really needed. That said they were easy to install and did as they were advertised
Mike's Wall Plate Install
Review by Michael S. on 26 Dec 2019
review stating Mike's Wall Plate Install
The wall plate install was very quick and easy.
Overall product and Customer Service
Review by CP on 20 Nov 2019
review stating Overall product and Customer Service
The overall product and concept is sets itself apart from all other above fireplace/mantle mounts. When it is retracted back above the fireplace it looks clean. When it is down, the viewing angle is perfect! No more neck aches while watching tv or movies! Easy to install. Just watch the videos and measure twice. If you are putting in an electrical plug, know where the main mounting bracket is going first before you install the plug. I did it the other way. I made it work! Also the customer service is top notch! I first worked with Remy and then Maurice! They were both very helpful and offered solutions! I would definitely purchase from MantelMount again and also recommend their product to anyone who is mounting a tv over the fireplace! THANK YOU!
Perfect solution
Review by Heather G. on 24 Oct 2019
review stating Perfect solution
We purchased ManelMount for our new home. We have a gas fireplace and wanted to mount our TV safely above it. It works exactly as advertised and makes TV viewing comfortable while still enjoying our fireplace. We followed the installation instructions for the size mantel we have and have had no problems lowering or raising the TV.
Nice trim
Review by Kasra S. on 6 Oct 2019
review stating Nice trim
Nice trim. It covers all the wall bracket except the center. It was nice that this has 3 parts left, right and center.
Over all I'm happy. I painted the covers and it match the wall.
Nice bracket over all.
Wall plate
Review by Ray L. on 29 Sep 2019
review stating Wall plate
Looks great. Easy to paint and install
Well built mount with great
Review by Michael S. on 31 Jul 2019
review stating Well built mount with great
Well built mount with great height and angle ranges.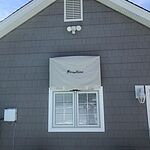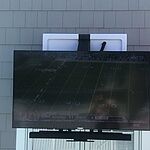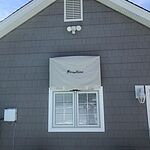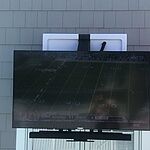 Plate covers
Review by Sharon P. on 4 Jul 2019
review stating Plate covers
I love these covers!! It doesn't show any of the mount which is great!
Q: Will this fir the MM340?
A: The WPC00 Wall Plate Covers are ONLY for the MM340 mount!
Q: How do these adjust for off center mounting?
A: Hi! The covers are larger than the wall plate so if the arm is mounted off center 6" or less, the wall plate covers will still conceal the wall plate. This will still give the illusion of the lifting arm being centered.
Q: How are these installed? Are they slid onto the brackets or affixed to the wall?
A: Hi there! Ordinarily the mount is attached to a wall plate which is affixed to the wall(drywall the norm but stone/brick fairly common). We have non-traditional installs too(recessed into wall, or mounted to a horizontal surface) but that is the norm.
Feel free to review install manuals in our FAQ section or reach out to our world class install-oriented customer service team at
contact@mantelmount.com
Q: The installers mounted my MM340 mount very close to my fireplace mantel. How much room do these wall plate covers need in order to be properly installed over the mount's base? Also, how are they attached to the base - do they snap on, slide on from the sides, or are they screwed into the base? Thanks.
A: Hello,

The wall plate covers are 11.7" tall and 34" wide when mounted to the wall plate. The covers simply snap on/over the wall plate.